"When we work together as a team we make things happen."
                                                                                                   - Barbara J. Peters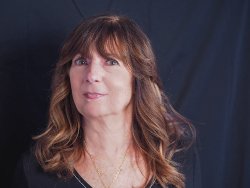 My Short Story
I grew up in Long Island, New York.  My early years were mostly uneventful until I realized that my family had some relationship problems. My mother and father separated when I was only 4 and got back together when I was 12. It was challenging as my brother was 10 years older than me and I really had no sibling to turn to. I was only a young child and didn't really understand their troubles.
In my later years, as I witnessed many friends and family struggle in their relationships I began to want to help others. My own relationships were struggling too. I was focused on finding an answer and realized it is not who you find, but who you are. I am now with a special man who is understanding and accepting. My dream wedding in Paris is one I will never forget.  
My Passion
I am a Relationship Coach & Author and I am passionate about helping people improve their relationships! Through individual coaching (remotely) I am dedicated to each and every client, no matter what they bring to the table. We work as a team to make the life changes they need. My passion has led me to write 2 books on relationships, plus I have a new book just released in 2022 about making blended families work, Blended Families: Recipes For Success - here is the link to Amazon as it makes a great gift if you know anyone in a blended family. We all know blended families come with their own set of challenges.  
My Articles and Books
I continue to write helpful relationship blog posts and am busy promoting my new book on blended families—all focusing on helping people make positive changes in their relationships. With my books, using many of my own life challenges as a wife and mother in addition to my experience counseling couples, I am able to take my reader on the road to a lasting marriage. The tools I suggest are realistic, usable, and have proven successful for many. My hope is that my readers will walk away with useful information, skills, and ideas that are easy to incorporate in their relationships.
An Additional Passion
A new focus for me is working with my therapy dog Britan, a Cavalier King Charles Spaniel. As a team, Britan and I spend many hours in assisted living facilities and at the Charlotte Douglas Airport, bringing people smiles and joy.
My Credentials
I earned a Bachelor of Arts in Sociology from C.W. Post College of Long Island University, a Bachelor of Sciences in Nursing from Stony Brook University, and a Master of Science in Counseling from Georgia State University. 
A few more things to know about me:
I adore animals. My husband and I have two Cavalier King Charles Spaniels, and they are our family.
I enjoy the outdoors. All the seasons have special significance for me. I love the beauty of the fresh falling snow and sitting by a warm fire. I delight in the colors of the leaves in fall and am in awe each time the changes of spring or summer begin.
I take pleasure in early morning walks on the beach, walking barefoot on the cold sand. Something about an ocean beach—waves hitting the shore and the clean ocean smells—is inspiring and calming.
I like making people smile.